Now that our AIS Class-B transponder is fired up, I'm seeing VALIS show up on more ship-monitoring sites. The University of the Agean has a very nice website that aggregates AIS feeds from all over the world, keeps track history, and shows vessel data: MarineTraffic.com. They also provide a Google Earth "KMZ" file that lets you access their data from within your local copy of GE. Here is a shot of the ship traffic along the USA West coast: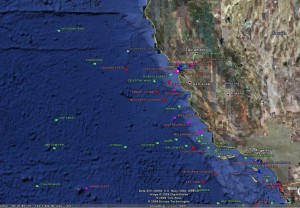 Zooming in to the Sausalito Yacht Harbor, you can see VALIS in her slip: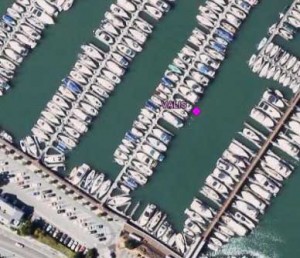 Here is a link to the GE KMZ file: http://www.sailvalis.com/misc/ge_marinetraffic.kmz
We plan to go sailing this Sunday (Apr 5th), leaving the slip around 9:00AM. Watch us on the web!
-Paul