Here are some photos from our jaunt out to see the Queen Mary 2 as she
entered San Francisco Bay. On board we had Paul and Mary Elliott,
Daniel Terhune and his daughter Brook, Chick Petersen and Deborah
Parrish, and Paul Grossman. Daniel and Paul G. have sailed many miles
on VALIS: Paul was crew on our 2002 voyage to Hawaii, and Daniel crewed
in 2002 to Hawaii, and back to San Francisco, as well as to Hawaii in
the 2006 Pacific Cup.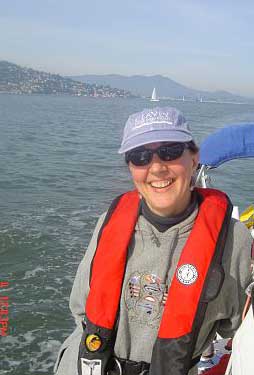 Deborah (our designated photographer)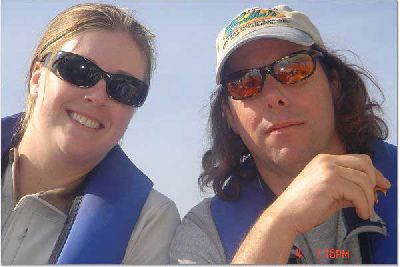 Daniel and Brook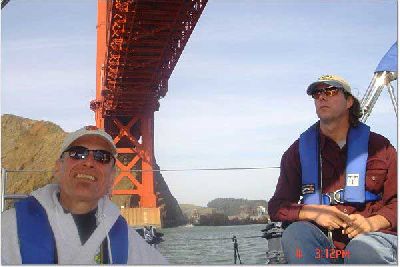 Chick and Daniel admiring the G.G. Bridge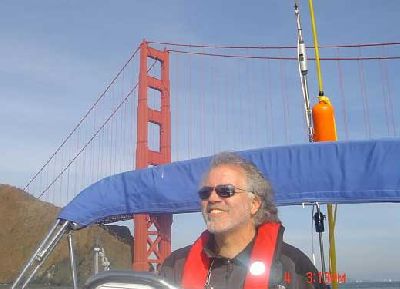 Paul E. (me) enjoying the occasion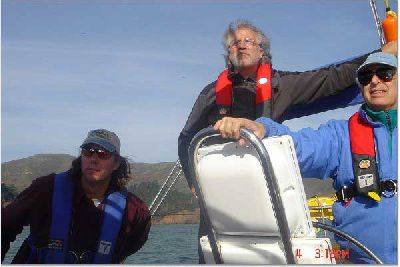 Daniel, Paul E, Paul G – searching for the QM2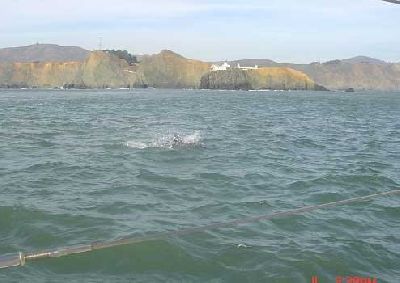 A calm day off Pt. Bonita, with dolphins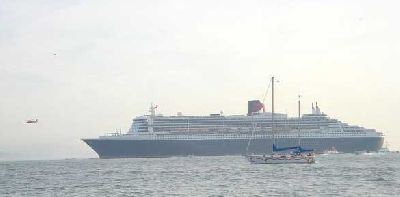 QM2 being escorted in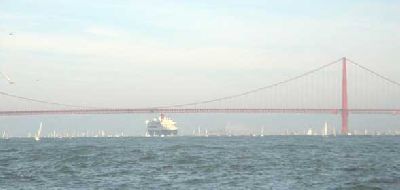 QM2 and her welcoming committee