On Saturday, May 8 2010, VALIS sailed in the Crewed Farallones race. This runs from the San Francisco Marina, out the Golden Gate, around South Farallon Island, then back to the starting line. As the crow flies this is approximately 60 miles. The crew is Billy, Edward, Oliver, Paul (me), Phil, and Ville.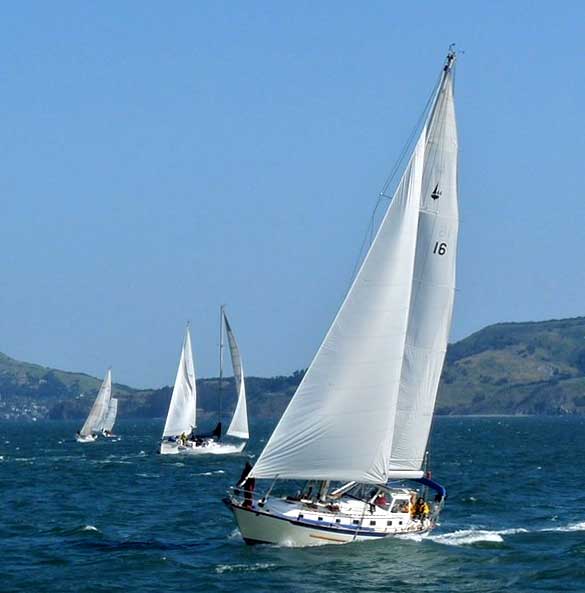 VALIS crosses the starting line well ahead of the fleet! Too bad that was the one-minute warning!
The proper start time is 10:00 AM, so we jibe around and cross the line again.
(Photo courtesy of Charlie Bergstedt)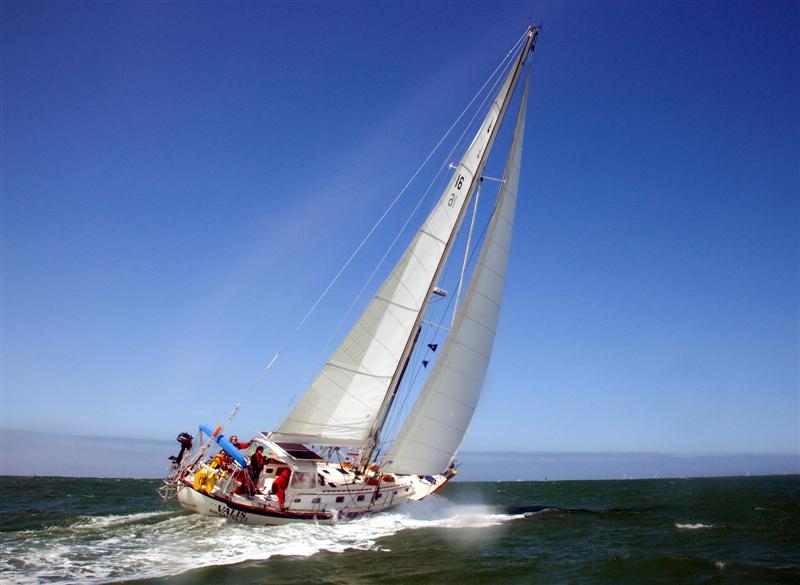 We make it out to the ocean in just a few tacks. Here we are sailing up the Bonita Channel. Waaay off in the distance you can see the sails of the faster boats. The wind is 15-20 kts from the northwest, so we sail north towards Bolinas, then tack over to make the island.
(Photo by Peter Lyons -- http://www.lyonsimaging.com/)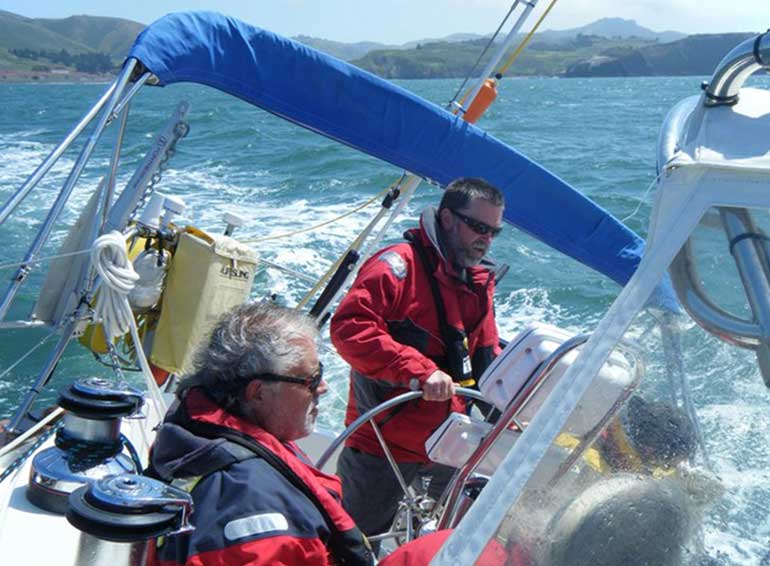 Phil at the helm, Paul relaxing. We appear to have made the tack and are now aiming for the north side of the island.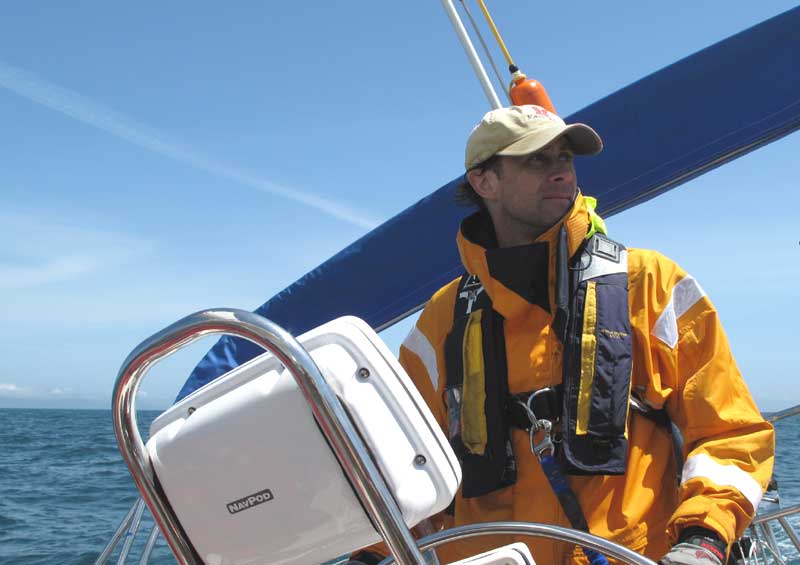 Edward strikes his signature "serious" pose. Halfway out to the Farallones the wind drops a bit, perhaps 12-15 kts. It still blows from the NW.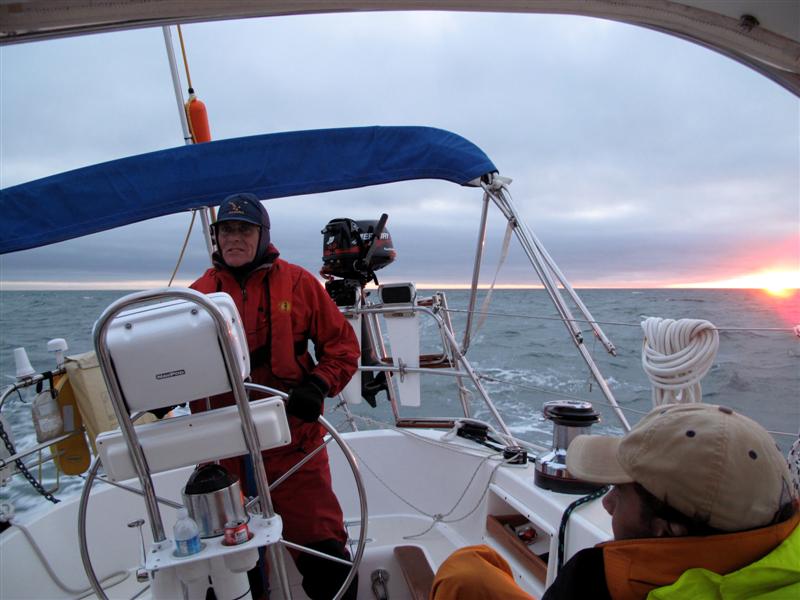 Billy takes us home. The wind remains around 15 kts, and once the sun sets there is a definite chill in the air.
We cross the finish line at 9:43:45 PM, which puts us 10th out of 11 boats in our division. No trophy, but we had a great time!